Schedule of Retreats and Daylongs
What might you expect at a Residential Retreat?

What might you expect at a Daylong?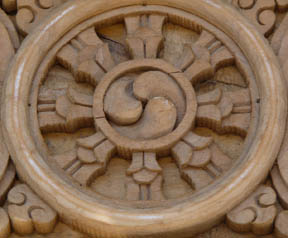 Heather's 2022 Retreat Teaching Schedule

January 2022 - Year 1 MahaSati 2022 Training Begins
January 2022 - Year 3 MahaSati 2020 Training Begins
January 2022 - Year 7 MahaSati Group 1 (CSP) Begins

MahaSati Advanced Retreat ONLINE for those in CSP (MahaSati 1) Training only
January 23-30 (7 nights)

Daylong Sunday April 24 ONLINE
Topic: Putting Out the Fires: Decreasing Reactivity & Increasing Resiliency
Registration and more info: https://dharmazephyr.org/event/heather-sundberg-2-2022-04-24/

Awakening in the Body ONLINE - Friday April 29 (starts at 5pm-6:30pm PT) - Sunday May 1 (ends at 6pm PT)
This online weekend retreat is open to those in any MahaSati Training, plus anyone who has sat any MahaSati Retreat with Heather previously. It includes deepening in specific areas of some of the 25 Body Practices Heather offers at these retreats. It will also include a single teaching period on MahaSati practice. Each teaching period includes teachings and guided meditations plus time for sharing and questions.
Required Committment: Spend your entire weekend absorbed in this retreat, and not doing work or errands or other online activities - thanks!
Registration will open in April 1, 2022. Contact Heather to register.

Saturday June 25 Zoom Daylong ONLINE, with an option to attend in person in Sacramento – hosted by SIM
Topic: Taking the One Seat: Practices of Choiceless Awareness and Open Awareness
From 10am - 3:30pm PDT (lunch break from Noon - 1pm)
Website: https://sactoinsight.org/event/retreat-jun-25/

MahaSati Retreat ONLINE Friday July 8 - Friday July 15 (7 nights) for those who are in MahaSati 2020 Training or CSP only
Registration will open May 4, 2022. Contact Heather to register.
This retreat is designed for the MahaSati 2020 Training, using Year 3 Curriculum.

MahaSati Retreat ONLINE Sunday July 31 - Sunday August 7 (7 nights) for those in MahaSati 2022 Training, or any other MahaSati Training only
This retreat is designed for the MahaSati 2022 Training using Year 1 Curriculum.
Registration will open May 12, 2022. Details will be sent to the training group at that time.

December 3 - 4 (Saturday - Sunday) ONLINE, hosted by Barre Center for Buddhist Studies (BCBS)
Topic: Putting Out the Fires: Increasing Resiliency, Decreasing Reactivity
Registration Now Open: https://www.buddhistinquiry.org/course/putting-out-the-fires-increasing-resiliency-decreasing-reactivity/

December 17-23 (Saturday - Friday) HYBRID RETREAT/Heather offering Check In Groups for ONLINE participants only
Spirit Rock Winter Solstice Retreat will be held in person, with an online live stream option for those wanting to attend from home.
Heather will be supporting the online retreat participants with Two Check In Groups during the retreat period.
Meditation instruction and teachings will be offered by Oren Sofer, Carol Cano, and Devon Hase.
www.spiritrock.org

POSTPONED UNTIL WINTER 2023 - DAYLONG - hosted by Benicia Sangha
Topic: Awakening through the Body
Register thru Benicia Sangha www.beniciameditation.org
https://www.eventbrite.com/e/embodied-awakening-lowering-reactivity-increasing-aliveness-tickets-350696983117?aff=ebdssbeac

What might you expect at a Residential Retreat?
Attending an annual or biannual insight meditation retreat can be a wonderful support to deepen and enliven your practice. Residential retreats range from 3 – 10 days, and a few retreats are 30 days or more. Retreats are appropriate for both beginning and experienced meditators. A typical daily schedule starts at 6am and ends at 9:30pm, and is spent in silence with alternating periods of sitting and walking meditation. To support your practice and learning there are daily meditation instructions, time to ask questions and dharma talks. Every couple of days there is time to meet with the teacher, either individually or in groups. Meals are vegetarian and are prepared with health and nutrition in mind. Being supported by the group, the schedule, the silence, and meditation instruction are helpful for calming the mind, opening the heart, and deepening in insight.

What might you expect at a Daylong?
Attending a monthly daylong provides you with a day of quiet time for yourself amidst your busy life. Daylongs typically begin between 9-10am and last until 5pm. Alternating periods of sitting and walking meditation with instruction, dharma talks and discussion allow you to connect more deeply with the teachings and meditation practice.